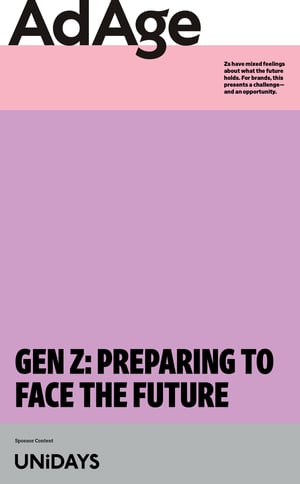 Gen Z has mixed feelings about the future.
UNiDAYS recently conducted a survey of 16,747 col-
lege-aged Gen Zers from the U.S., U.K., Australia and New Zealand to understand this generation's outlook on the future.
The survey found that the majority of university-aged Gen Zers around the world have mixed feelings on their outlooks for the future—as it affects both themselves and society at large.
Download this research report to discover how Gen Z's concerns for the future presents both a challenge and an opportunity for brands.

Fill out the form to get it now.