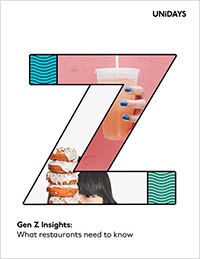 When it comes to dining out, Generation Z has its own habits and preferences that distinguish it from any other generation - Millennials included.
UNiDAYS, the world's leading Student Affinity Network, has run a comprehensive survey of over 1,800+ Gen Z students across the US and the results are in.
If you want to understand Gen Z attitudes towards eating, this is a study you'll want to read from start to finish.
Some of the things you'll find inside:
And much more.